For the next 4 weeks we'll be animating a dog walk cycle. I spent today doing a bit of research and found some things I thought were worth sharing.
Eadwaerd Muybridge's Animals In Motion has been (legally) scanned and uploaded by Cornell University: http://ebooks.library.cornell.edu/k/kmoddl/toc_muybridge1.html
Animationmeat also has some (presumably) Glen Keane notes on animating & drawing quadrupeds: http://www.animationmeat.com/pdf/featureanimation/4leg.pdf
Presentation slides by Dr Stuart Sumida.
Animating Animals: Tips and Tricks to Animating Believable Animal Characters in a Live Action Feature by William Groebe

Richard Williams talks about animating a horse walk cycle

Animating a dog walk from Richard Williams' Survival Kit (now also an iPad app)

Compare that with Preston Blair's dog walk from his book Cartoon Animation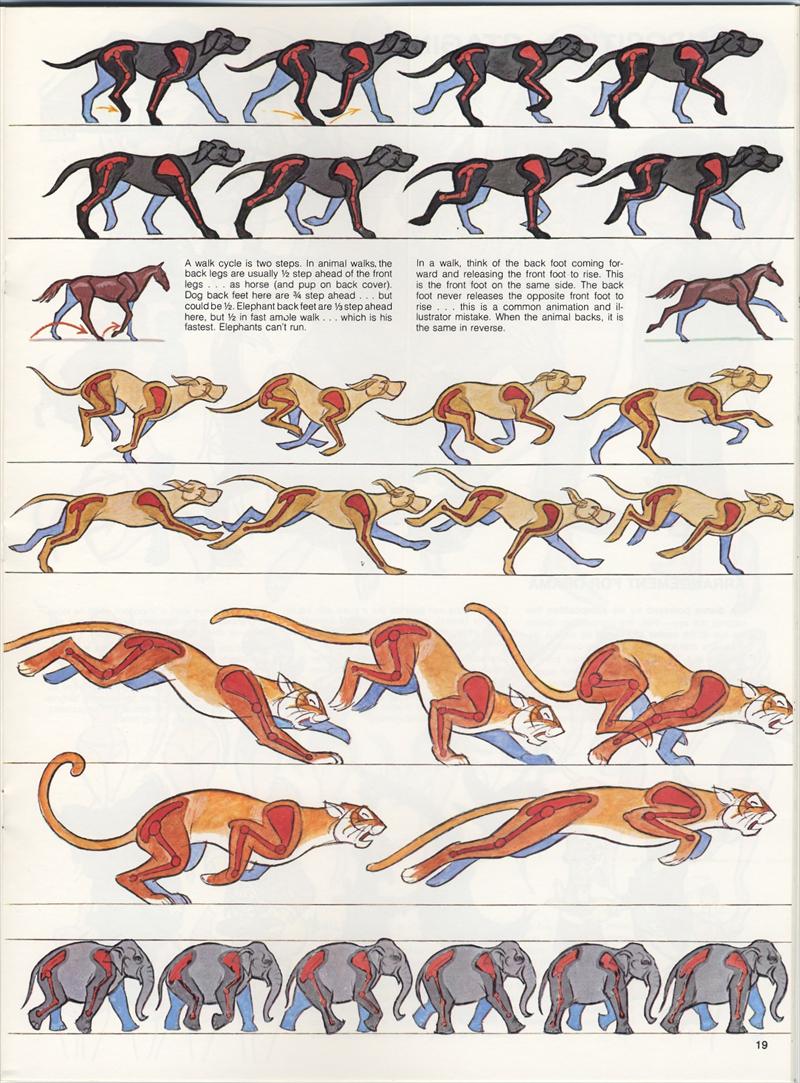 Some pencil studies for 101 Dalmations by Frank Thomas, Ollie Johnson, Milt Kahl and Marc Davis via Andreas Deja's blog.

Dog skeleton running by Glassworks

Interactive dog skeleton in 3D view

Tutorial: How to Key a Dog's Walk by Josh Wedlake

101 Dalmatians walk cycle


Research: Quadruped Locomotion – Musings About Running Dogs

An article on dog walks: 41% of museums don't know how dogs actually walk